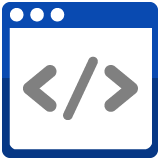 Developer
---
Generate private laravel app with one click.

Version : 1.0.14

Author : RVsitebuilder



Description
---
An app for laravel developer to create private app(s) in the easiest way by just clicking on Generate App or Feature. The standard laravel code will be ready for you to continue your private app. It all lets you create Laravel Controller for your private app(s), and allows to export app(s) for external use.
Installation
---
No composer needed for installing Developer app in your website. Just simply click "Install" it will readily install on your website admin at App Management.



---